Small main floor bathrooms are very common. People often use the main floor bathrooms for guests, however, they should also have proper storage for necessities and miscellaneous items. Mark and Aymie's main floor bathroom is used by their teenage daughter and serves as the bathroom for guests. Before redoing the bathroom, there was minimal storage due to the impractical pedestal sink, however because of the small space, Mark and Aymie thought that a vanity cabinet would take up too much space.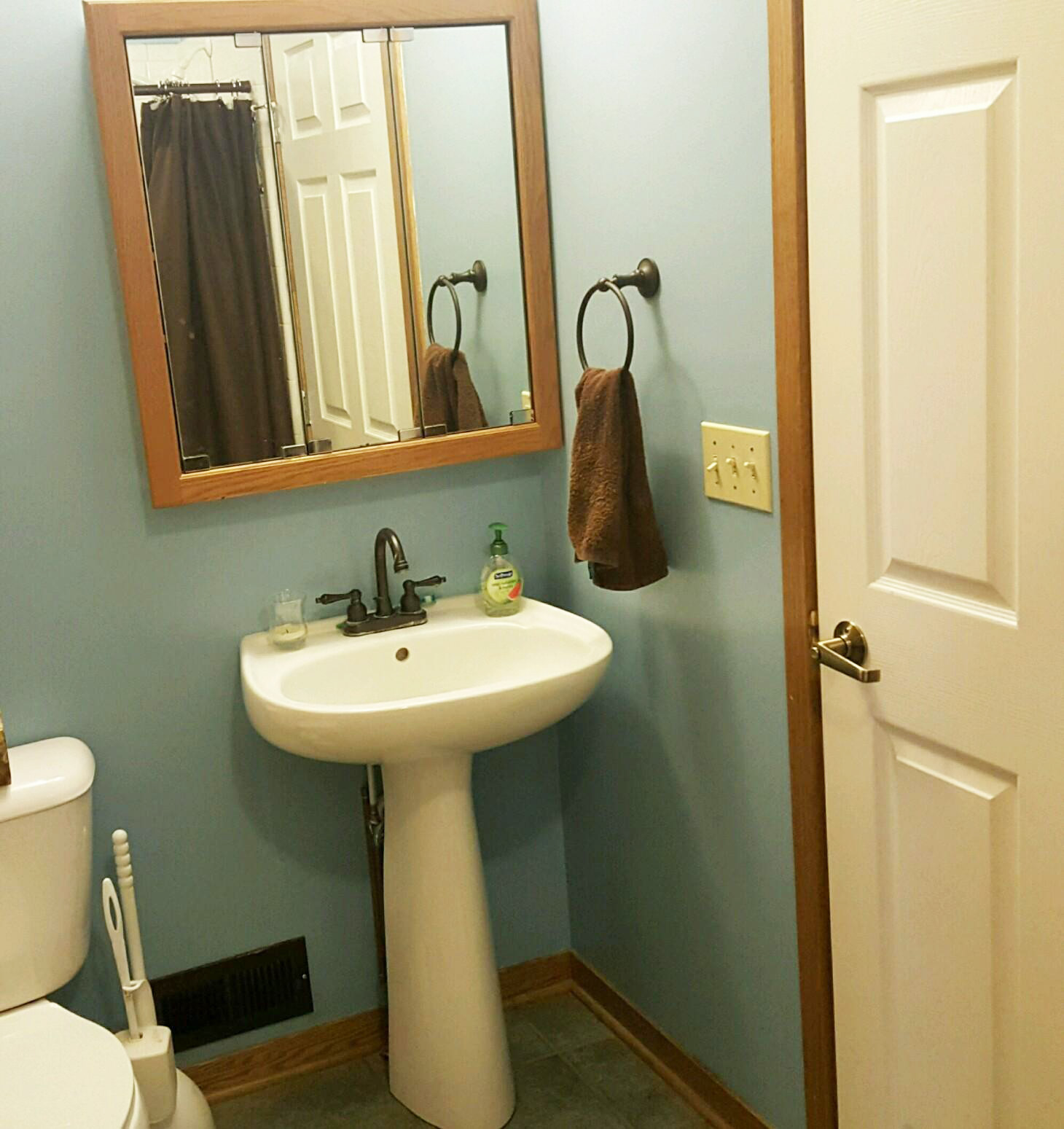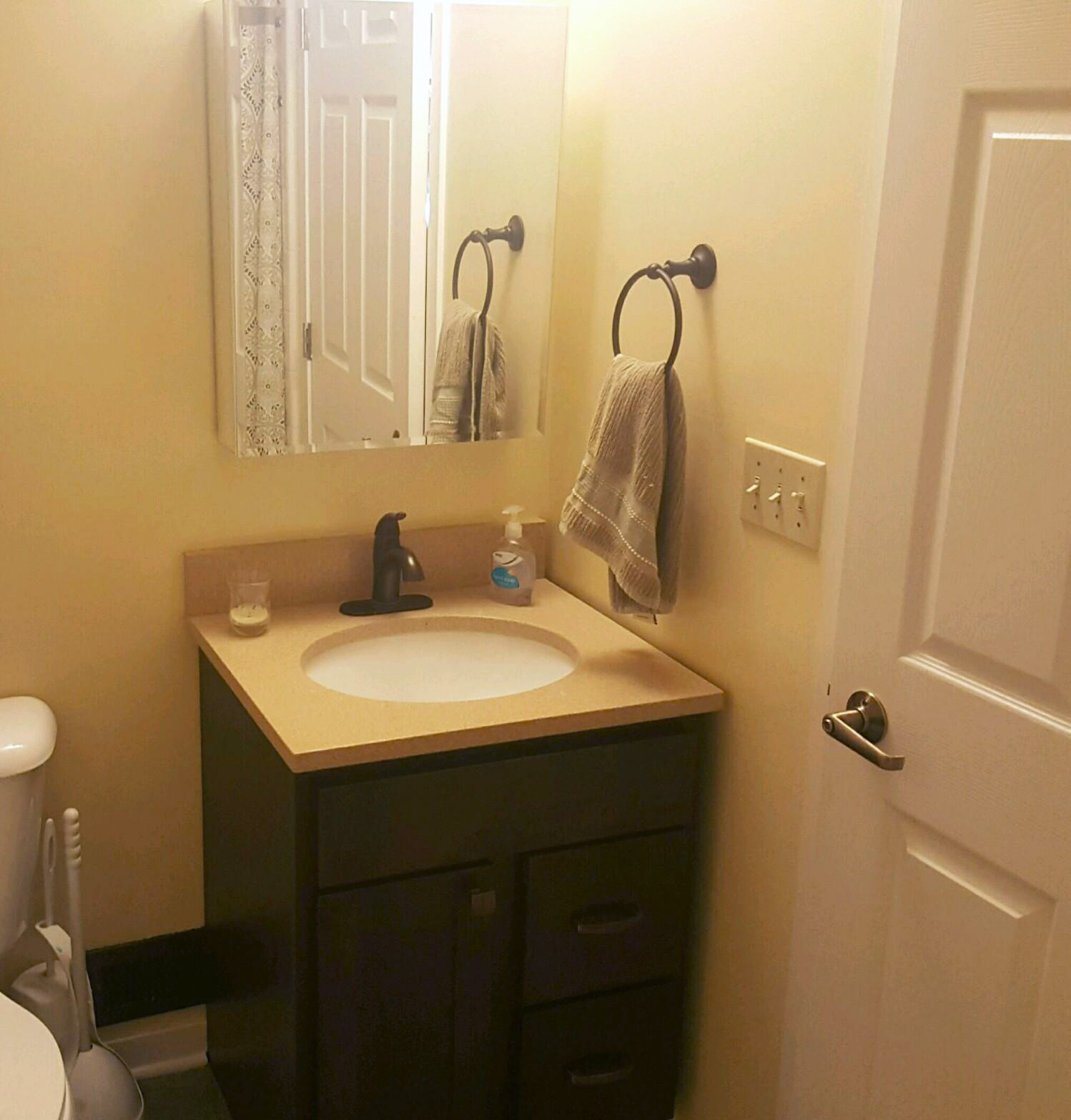 Aymie was going on vacation when Mark thought that it would be great to surprise his wife with a revamped bathroom. Mark visited Williams Kitchen & Bath in search of a vanity small enough to fit in the bathroom, but large enough to store necessities and his daughter's bathroom supplies. He also needed something in-stock so he could bring the vanity home that day and have it installed by the time his wife got home. Mark worked with a designer to find the perfect solution: a 25" Smart vanity in the Sheffield Coffee doorstyle. To complete the look, Mark picked out a granite vanity top from The Williams Outlet along with a closeout faucet in oil-rubbed bronze. Mark special ordered his hardware and a medicine cabinet which were delivered within 2 weeks.
When Aymie returned from her vacation she was pleasantly surprised to find her pedestal sink replaced with a beautiful vanity that also provided much needed storage for the family, "I was so happy to come home to such a great surprise! This bathroom was in need of a storage solution and this vanity cabinet provided style and functionality that makes cleaning and organization an easier task." In the coming weeks the bathroom was completed with the special order items and painted yellow to open up the small bathroom.
Begin your bathroom weekend transformation today! With multiple cabinet lines in stock, Williams Kitchen & Bath can provide a variety of choices with same day pick-up. The Williams Outlet also offers amazing deals on one-of-a-kind items and special buys.
Share Post:
Read More