Most people have heard the phrase that the kitchen is the heart of the home. Regardless of how inviting the rest of your home may be, people tend to gather where they can enjoy the comforts of the kitchen. The color of your cabinets will affect the way your kitchen looks and feels, so making the decision between light or dark cabinets plays a significant role in creating the atmosphere you want in your kitchen. Before making that decision, here are some pros and cons of each finish.
WHAT THE LIGHT SIDE HAS TO OFFER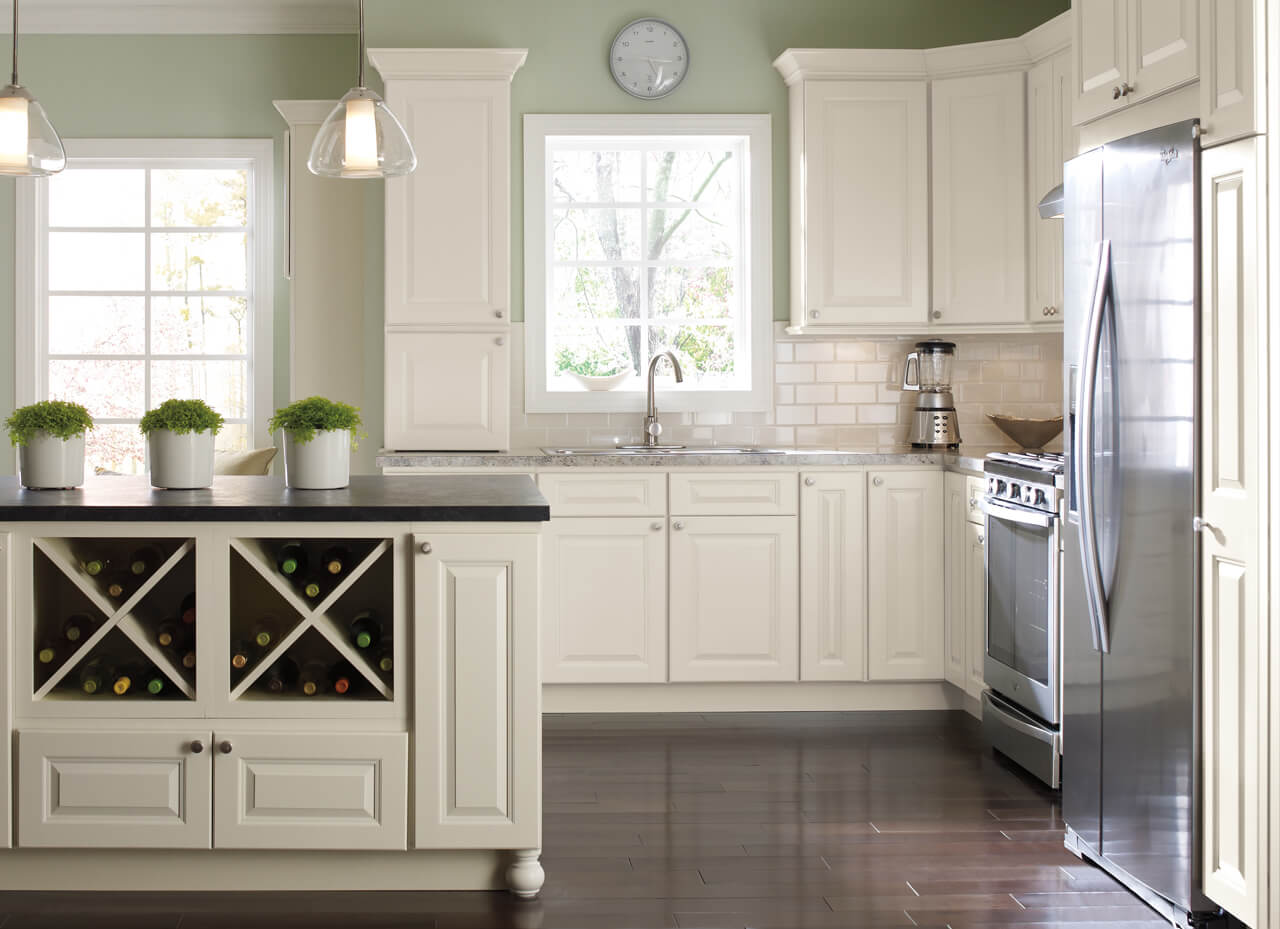 Timeless and Trend-Proof
It's a pretty safe bet that white or lighter colored cabinets won't be going out of style any time soon. They have been popular for decades and are still the recommended choice for those who are planning to sell their home. White cabinets are versatile and go well with almost any paint color, countertop and backsplash. Lighter cabinets allow you to easily achieve the look you want, whether you want to go modern, contemporary, traditional, or country in your kitchen design. If your kitchen starts to feel dull after a couple of years, a simple change in wall color and kitchen decor can go a long way without having to invest in new cabinetry.
Clean & Bright
If your kitchen space is on the smaller side, light colored cabinets work much better because they make the space feel bigger. They bring a fresh, bright look to your kitchen and enhance both artificial and natural light. White cabinets evoke a clean and sanitary look, while creating a light and airy feel to your kitchen.
Upkeep of a Light Cabinet
White or light colored cabinets show dirt and grime more quickly than dark cabinets and require constant cleanup. This is something to consider, especially if you have a large family or small children. They may also show signs of wear and tear, showing cracks and discoloration and other signs of aging more quickly than their dark counterpart.
GOING TO THE DARK SIDE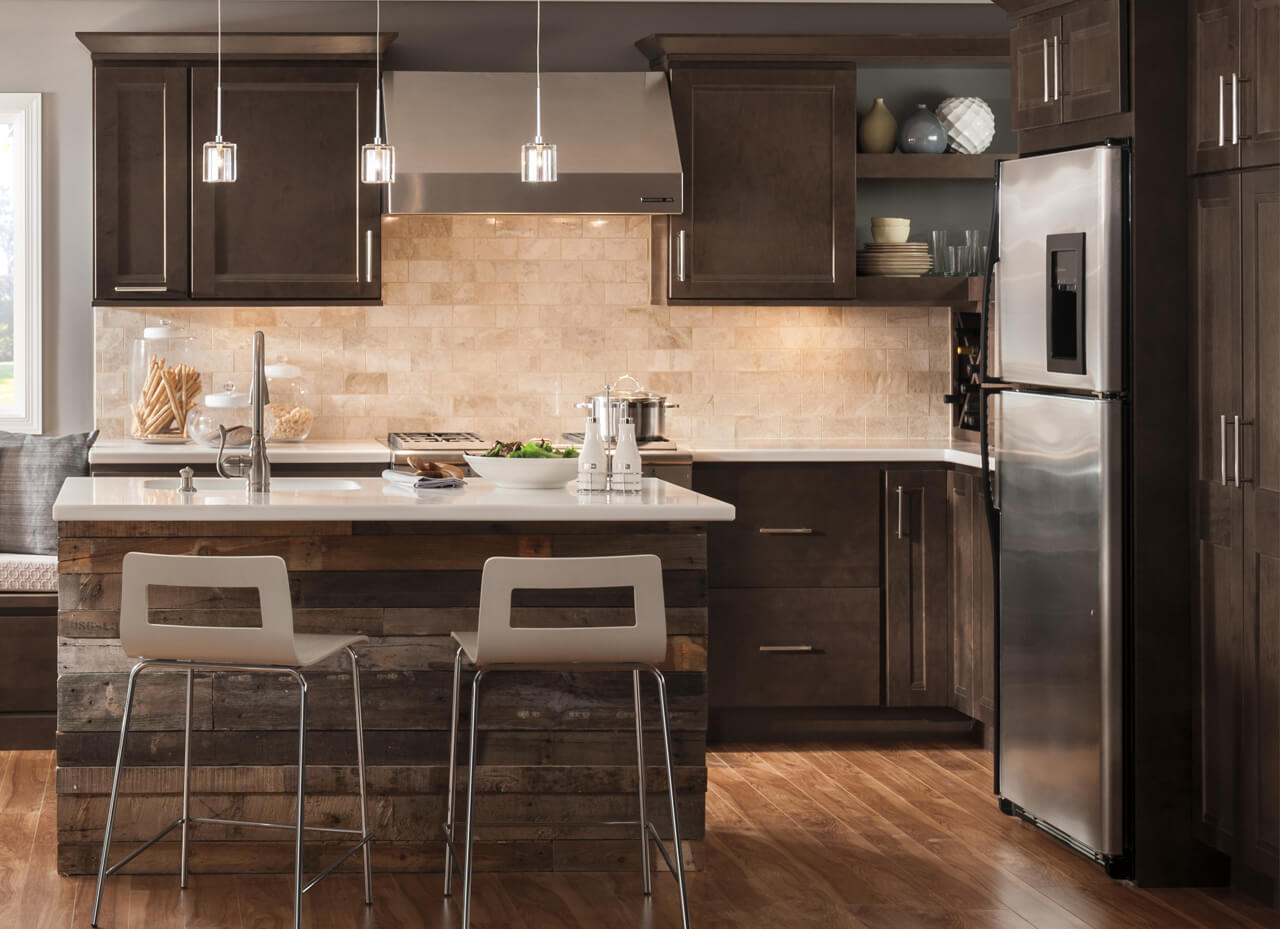 Rich & Formal
If you are looking for a cozy and elegant kitchen, dark cabinets may be the way to go. They provide a rich and formal feel to your kitchen, creating an atmosphere of luxury.
Design Matters
Whereas white cabinets are pretty versatile in any situation, darker cabinets work best when you know how to make them compliment the space they are in. For this reason, darker kitchens require more design skill.  If your kitchen is small or poorly lit, adding dark cabinets may make the room feel heavy and closed in. Likewise, dark kitchens need light colored elements to offset the dark cabinets. Lighter colored countertops or floors are good ways to create contrast and to help ensure your kitchen doesn't become cave-like.
Trends Change
Dark cabinets may be trendy now, but they don't have the proven longevity that lighter colored cabinets have. Color stains and paints are always changing to compliment current times and trends, meaning the color you have now could become dated rather quickly. This is something to consider if you plan to sell your home in the near future.
Upkeep of a Dark Cabinet:
Unlike white cabinets, dark cabinets hide dirt and grime pretty well, making them a great choice for kitchens with heavy use or small kids running around.
THE BEST OF BOTH WORLDS: COMBINING DARK AND LIGHT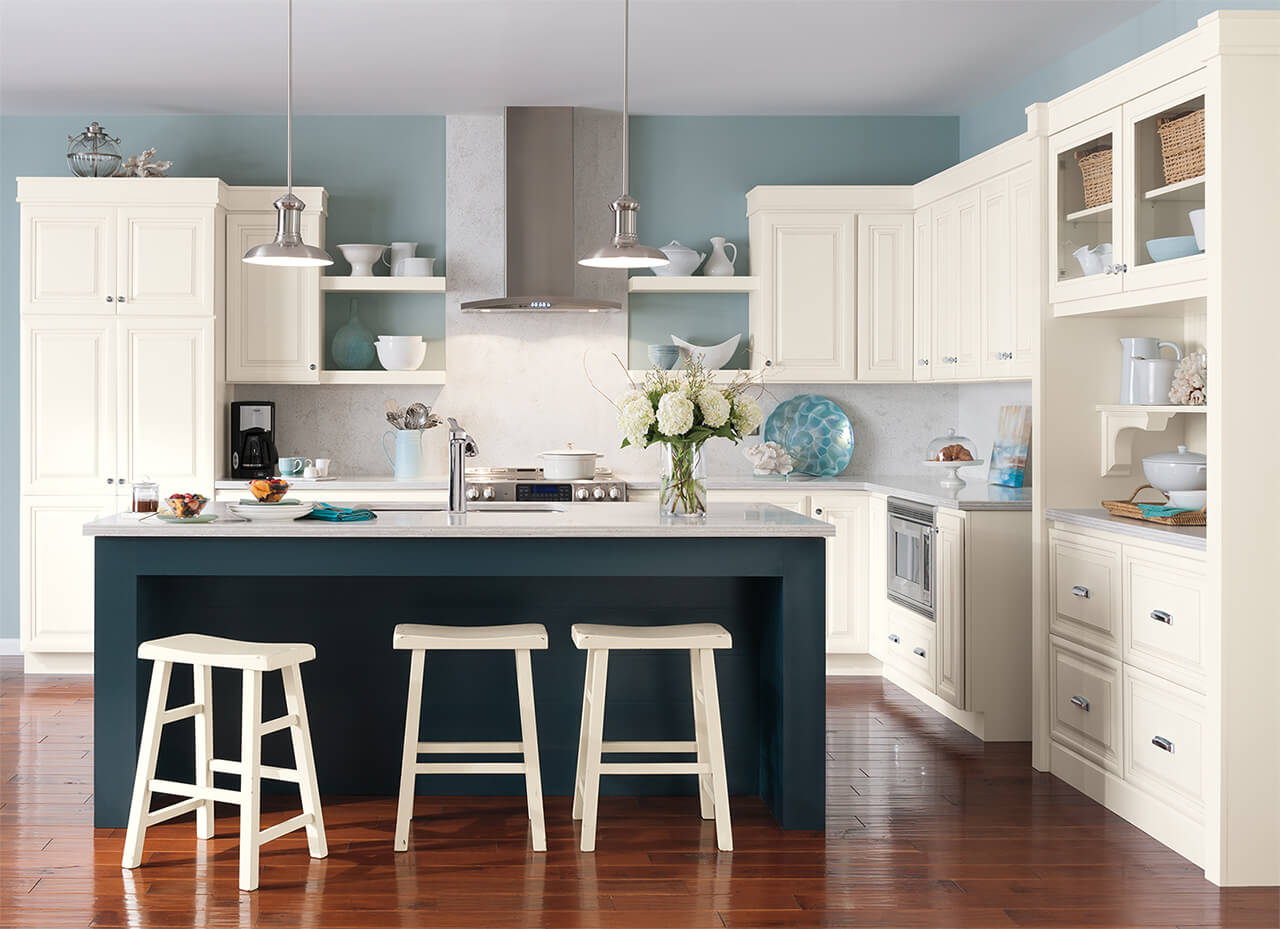 If you can't decide between light or dark cabinets, a mix of both is fine too. The key is how you use the elements to your advantage. Consider using light colors for your wall cabinets and dark cabinets for your base; the reverse is not recommended as the dark cabinets could make the room feel too top heavy and unbalanced. Alternatively, try using dark cabinets for your walls and bases and light cabinets for your island, or vice versa.
WE ARE HERE TO HELP
Kitchen designs are complicated and can be overwhelming when doing on your own. Our design professionals understand that every kitchen and family is unique and would love to help you create a kitchen that you'll love for years to come.
Come see us today!
Share Post:
Photo Credits:
Photos used with permission from masterbrand.com
Read More