Halloween is right around the corner and throwing a Halloween bash is the perfect way to celebrate the season. If you're planning to have a Halloween party at your home, don't forget the kitchen will serve as a gathering place for your guests. Below are some tips on how to make your kitchen and home eerily fun during the spooky season.
#spooktacularsaturdays
1. Set the table for a Creepy Dinner Party
A quick visit to a party, craft, or dollar store will supply you with everything you need to turn your dining room table into the focus point of your Halloween party. Start with a tablecloth. Try layering black lace over burlap or draping fake spiderwebs to create a spooky base. Have fun with your place settings and other table top decor. Candlesticks, pumpkins, skulls, and black birds serve as great centerpiece ideas and place card holders. Spice up your dinner and drinkware by buying Halloween themed plates, glasses & napkins, or make your own with Halloween decals and fabrics.
2. Serve Killer Party Food
Get creative with your Halloween party menu by using recipes that taste great and are creepily fun. Mummy Dogs, Monster Jaws, Witch Wands…there are endless ideas out there for Halloween themed foods, but I think ourbestbites.com provides a great resource for recipes and ideas. Click here to visit their site.
3. Have a Ghoulishly Delightful Dessert Table
Spooky eats and sweet treats? Yes please! Click Here to visit delish.com for some Halloween dessert recipes that are guaranteed to give your guests the spooks.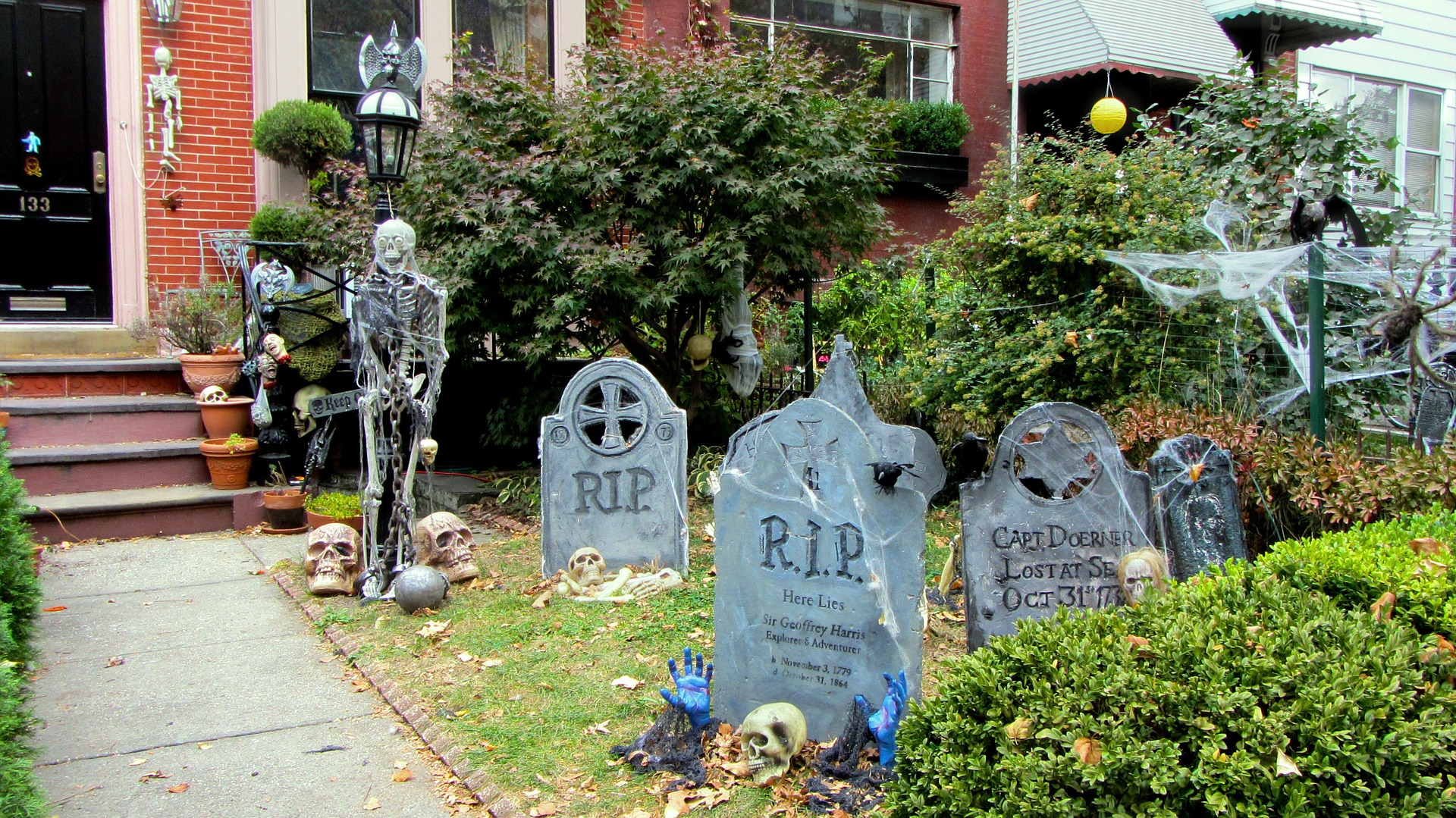 4. Create A Spooky Atmosphere
This is probably the most important element to hosting a great Halloween party. Don't hesitate to go all out with your decor – both inside and out.  Include lots of fake spiderwebs – drape them on cabinets, lighting fixtures, picture frames and across your ceilings in small spaces. Keep your lights dim and utilize candles, jack-o-lanterns, and other lighted decor to set the mood. Have spooky music playing discreetly in the background.
Share Post:

Graphic Credits:
Designed by Freepik

Free Stock Photos by Pixabay