New year, new….trends! We loved the trends that 2018 brought to kitchen design. We saw everything from bold backsplashes, to open shelving and see-through cabinetry. Now that 2018 has come to a close, it's only logical that we are curious about what 2019 will inspire. We've been on the lookout and we've narrowed down the top 5 trends that we are sure you're going to love during this new year.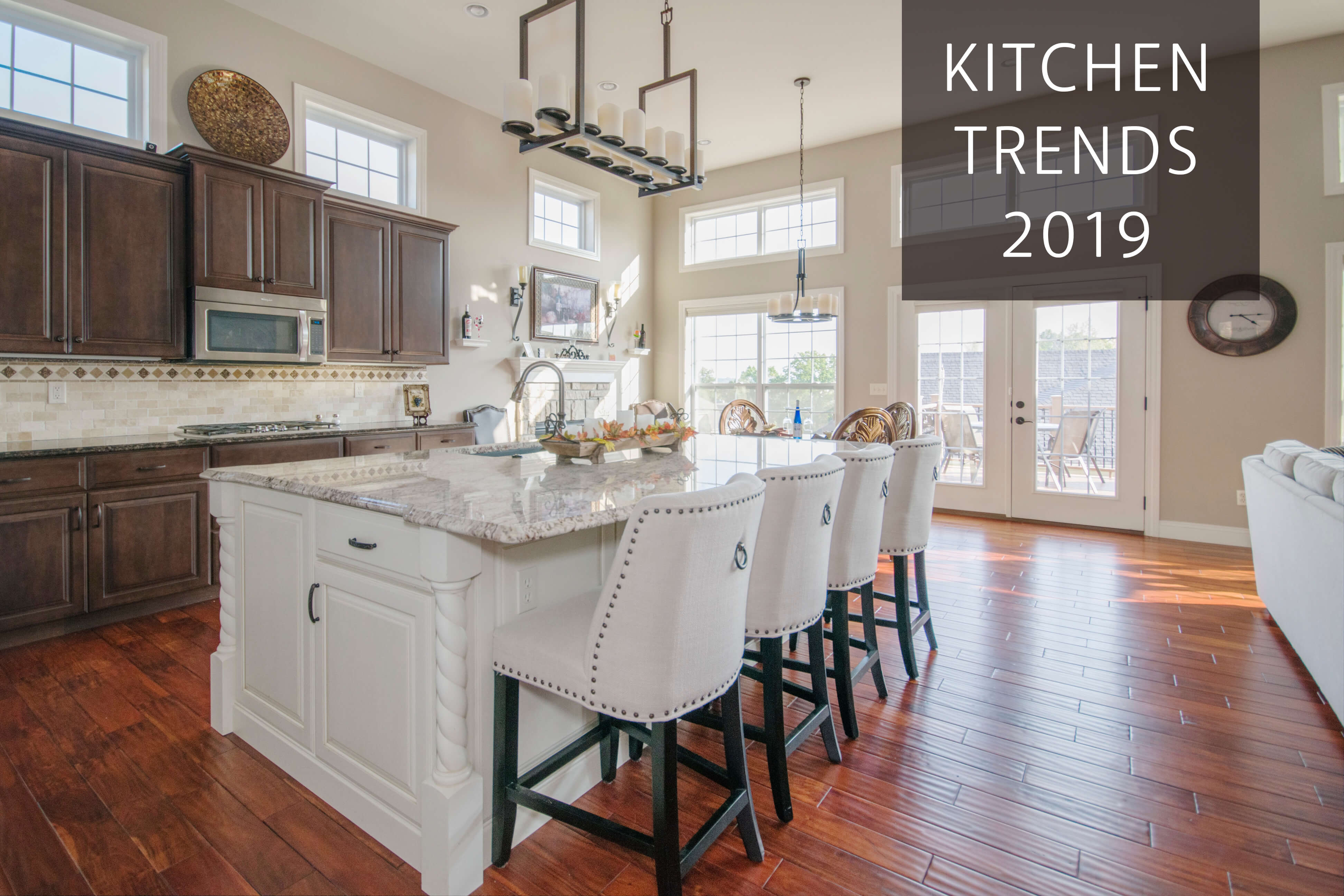 1. A Personal Touch
The dominating trend for the past few years has been creating a minimalist look in the kitchen space. This year, kitchens will begin to take on a more personal look. Open shelving will show off vintage dishware collections and personal touches such as artwork will bring balance to otherwise minimalist kitchens.
2. Mad for Matte
We saw a continuous draw to stainless steel appliances during 2018, but the increase of mixing textures and finishes will bring matte appliances to the spotlight during 2019. Matte appliances are a great way to change up the overall appearance of your kitchen.
3. Creative Color
Neutral colors have been the go-to for interior design. This year, however, color will appear once again – particularly in the kitchen. Choosing a bold color for one wall, a colorful backsplash or a colorful appliance are all ways that we will be seeing bold shades come back to the kitchen.
4. Two-Toned
Traditionally, kitchen cabinets are all the same color. This year, however, it's all about breaking the traditional. Mixing light/dark/colorful cabinet colors is a seriously gorgeous statement that will bring character to any kitchen.
5. Not Just a Kitchen
Kitchens in 2019 will start to take on new looks and purposes. Elements that aren't normally seen in kitchens will become more common in the kitchen space. From fireplaces to herb gardens, unique additions will increase both the fashion and function of the kitchen.
A new year is the perfect time to incorporate new looks into your kitchen space. If you're planning on remodeling this year, why not give one of these trends a try?
---
Share Post:
Image Credit:
Image available from pexels.com