Do you have a future chef that you're shopping for this year? Giving kids the opportunity to help out or participate in kitchen activities can be made simpler with the right utensils and fun gadgets. Below is list of some super fun kitchen themed gift ideas for the little kid in your life.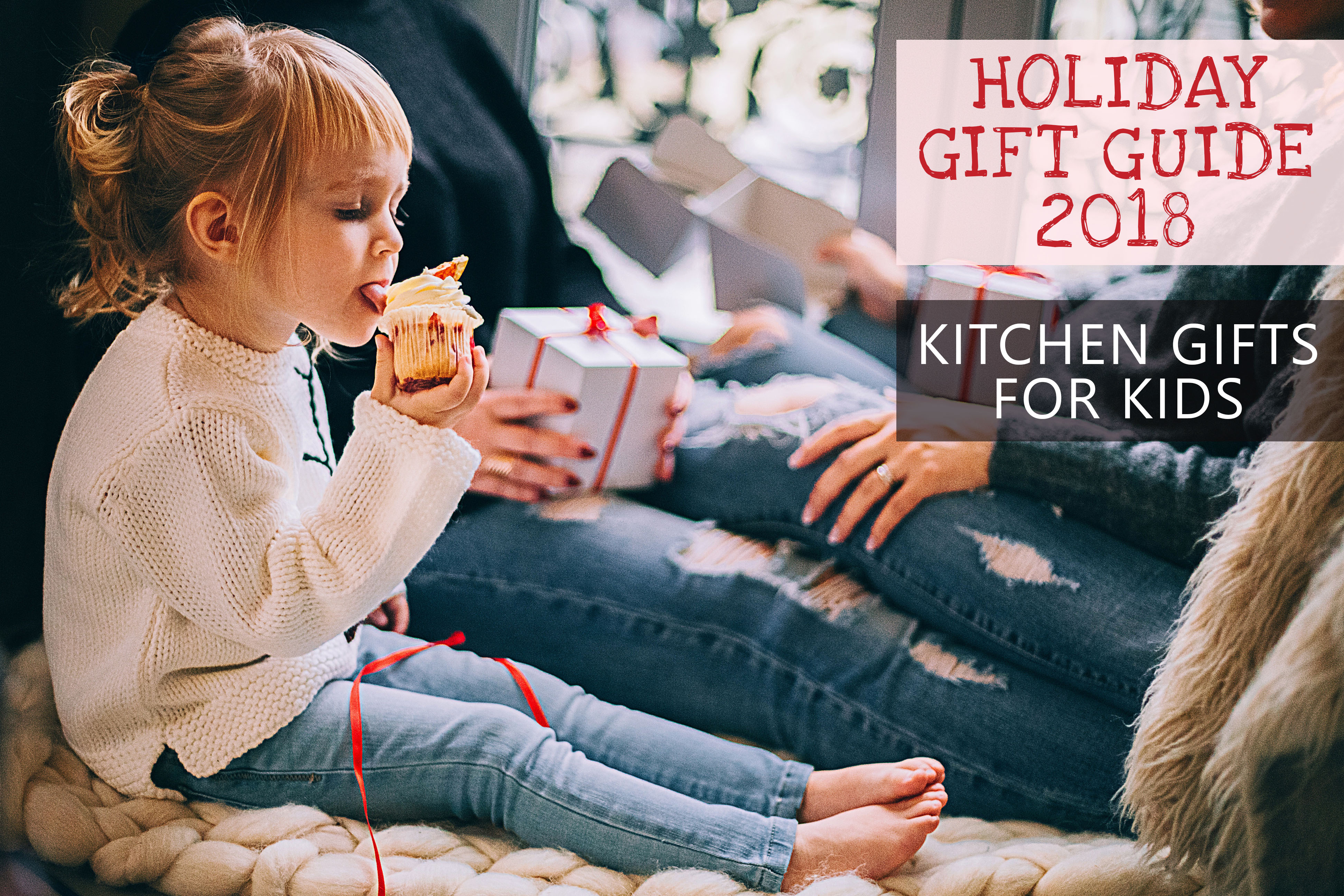 Part 3: Kitchen Gifts for
Kids
1. Safety First
Typically, handling knives in the kitchen isn't a task that is given to younger children. With this Curious Chef Knife Set, however, your mind can be at ease while letting your kids contribute to food preparation.
2. No-Slip Grip
This non-slip cutting board would be perfect to accompany the Curious Chef Knife Set. This stable surface will let your little chef chop up veggies and other ingredients right by your side – with less chance of a mess!
3. A Gift that Gives Back
Fish make easy and fun pets for kids, but what does that have to do with the kitchen? While ordinary fish tanks won't contribute to your cooking needs, this Back to The Roots fish tank self-cleans AND grows organic herbs and micro-greens! Say what!? This gift will make a perfect family activity and add a variety of greens to your cooking!
4. An Egg-stra Special Breakfast
Encouraging kids to prepare a healthy breakfast just got easier with this dog egg mold. Let the kids crack two eggs into this silicone mold and turn ordinary eggs into the shape of a cute pup!
5. We All Scream for Ice Cream
Ice cream from the carton is too ordinary! Make your own ice cream and enjoy a fun family activity with this playful ice cream maker. Fill up ingredients into the center of the ball and get to tossing! Delicious ice cream will be ready within 20 minutes.
6. Baking just got Sweeter
This 17-piece baking set just made baking with kids a whole lot more fun! Utensils from baking cups and accessories like recipe cards are all included in this set. Components of the set are sturdy and designed with kids in mind.
7. No Mess Mixing
This mixing bowl set is perfect for preventing disastrous messes in the kitchen. The non-slip rubber bottoms on the bowls will keep bowls from slipping, just in case the mixing process gets carried away!
8. Play Pretend
Sometimes having little hands help out in the kitchen isn't practical, or maybe the kids on your list are simply too young to get involved in food preparation. Either way, this play kitchen set is the perfect way to still inspire younger kids to encourage their inner chef.
---
Share Post:
Image Credit:
Image available from pexels.com