If the man in your life enjoys grilling or cooking, the gift ideas are endless. You don't have to stop at the classic grilling set, there are so many other kitchen and grill utensils for the guys to make food preparation easier and way more fun.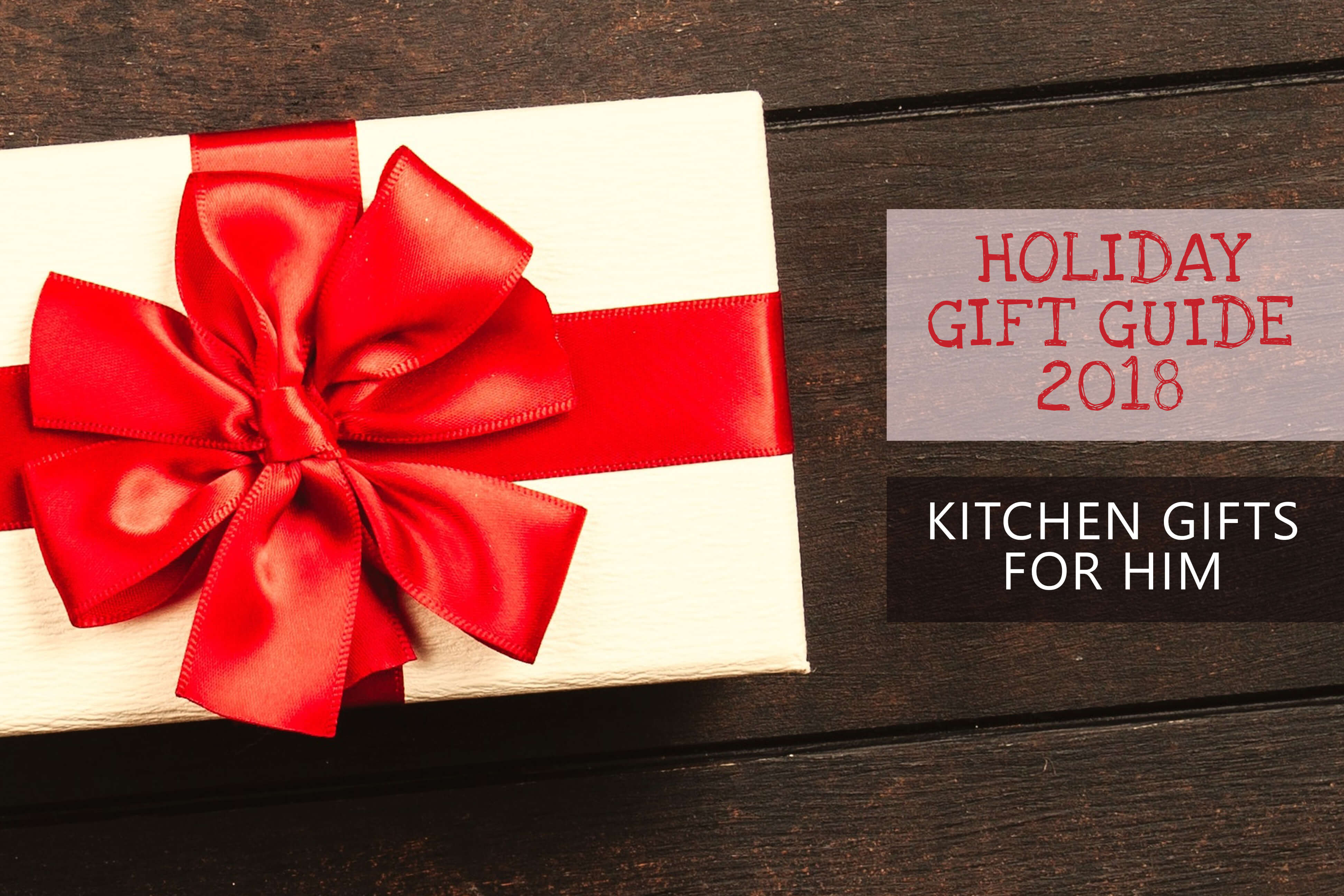 Part 2: Kitchen Gifts for Him
1. Fries for the Guys
He can't grill burgers without having some fries on the side! This French fry cutter will give him restaurant style fries in his own kitchen. Easy to use and capable of cutting pounds of potatoes in just minutes, this fry cutter will give him an easy way to prepare a classic side dish for just about any meal.
2. Fry 'Em Up
This deep fryer is the perfect gift to accompany the French fry cutter, or it can stand alone as a gift that will certainly get a ton of use. Give him the ability to create appetizers, main courses and even desserts with this easy to clean fryer.
3. Grillin' 365
The cold winter months can be tough for the guy who loves to grill. This smokeless grill will let him grill his favorite foods YEAR-ROUND without worrying about standing in the cold or wet weather.
4. All You Need is Pizza
Who doesn't love pizza? This pizza maker is far from ordinary! With a built-in baking stone and unique heating elements, this pizza maker will help him create brick-oven style pizzas faster than he could order delivery!
5. Sipping Stones
Does he like to enjoy a cold drink as he prepares food in the kitchen or outside by the grill? If so, this sipping stone gift set will make a perfect stocking stuffer! Ordinary ice cubes water drinks down. These classy stones will keep his drink cold without altering the flavor.
6. Grillin' Guys
Every grill master needs a great grill brush. This Grand Grill Daddy Grill Cleaning Brush is above all other grill brushes. This brush steam cleans (yes, you read that right!) any grill quickly and efficiently.
7. A Real Man's Breakfast
If he loves pancakes, bacon and eggs, why not give him the Morning Glory Crate? This Man Crate is filled with protein pancake mix, a bacon press, metal egg rings and more! He'll love spending cold winter mornings crafting a hearty and delicious breakfast with all his own cookware.
---
Share Post:
Image Credit:
Image available from pexels.com