Picking out a holiday gift for the person in your life who loves to cook and/or bake seems like an easy enough task, until you begin to discover just how overwhelming the world of kitchen utensils and gadgets really can be. This holiday season, don't let the surplus of gift options prevent you from getting exactly what the chef in your life is going to love. We've narrowed down the top gifts for anyone in your life who may enjoy spending time in the kitchen. (We'll even be releasing a list of kid-approved kitchen tools for any future chefs you may be shopping for!)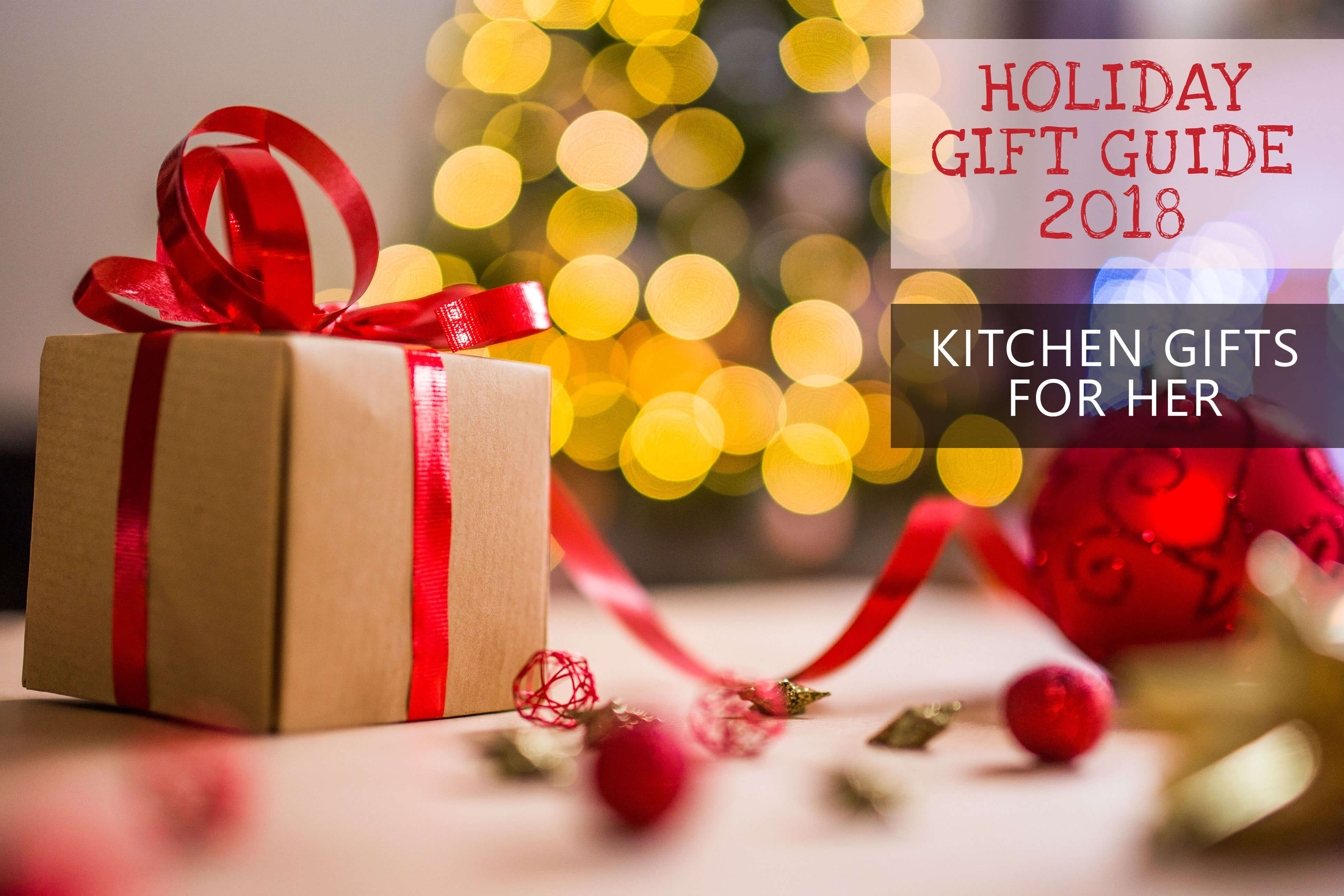 Part 1: Kitchen Gifts for Her
1. Crazy 'bout Avocados
If she's as passionate as the rest of the world is right now about avocados – this avocado hugger is a MUST. Keeping the other half of your avocado fresh is tricky, but it's made simple with this nifty case. Plus, it's affordable enough to be a stocking stuffer!
2. Good Chives Only
Chances are, if she's passionate about cooking, she enjoys adding extra flavor to dishes with a variety of different herbs. Give her the opportunity to grow her own herbs with this complete growing kit for Basil, Cilantro, Parsley and Chives!
3. Cutting Creatively
Cutting boards are one of the most commonly used items in the kitchen. Give her a staple utensil with a creative twist. These wooden cutting boards can be ordered in the shape of the 50 states. The boards can be carved and customized to show where home is and initials and meaningful dates can also be engraved into the board.
4. But first, Coffee
If she's a coffee lover, she likely has given cold brew coffee a try at her favorite coffee shop. (It's all the rage right now!) This cold brew coffee set will let her make a pot of cold brew goodness from home and it's also a luxury piece that can add style to any kitchen.
5. Cheese, Please
This cheese board and cutlery set is the perfect gift for the woman in your life who loves to entertain guests. This board is made out of 100% luxury bamboo and won't stain or collect odors, which will ensure that this gift stays a valuable piece in her collection for years to come.
6. What an Egg-celent Idea!
Not every present has to be a luxury item. Give the gift of practicality with this unique egg cooker. Let her make the perfect boiled, poached and scrambled eggs with ease. If she loves easy (and healthy!) breakfast ideas, this gift will be her favorite gadget in the kitchen.
 7. All the Taste, None of the Calories
New Year's Resolutions are right around the corner, and if she plans to eat healthier, this air fryer will make her resolution SO much easier. Create fried foods quickly with little to no oil in this Magic Chef XL Air Fryer.
8. A Recipe for Success
Give her a place to store her favorite recipes with this customizable recipe holder. This maple wood recipe box can hold approximately 500 recipe cards and includes pre-printed dividers to make organizing recipes simple.
9. "Pasta" Party
This cutting-edge spiralizer will transform an assortment of vegetables into pasta alternatives for dishes such as spaghetti, stir fries and more. She will love how easy it is to create healthier versions of her favorite meals with this modern kitchen accessory.
10. Cooking in Style
Maybe the woman on your list already has all the kitchen utensils and gadgets that she needs. If that's the case, this cute apron is a perfect gift idea. An apron doesn't have to be grandma-ish or old-school! This fashion piece will be a practical way to prevent a spill from ruining her holiday outfit.
---
Share Post:
Image Credit:
Image available from pexels.com